The National Seacoast Agency has started cooperation with the University of Michigan, about different marine and archaeological projects on the Albanian coast. The coast is not rich only in natural beauty, but also has archaeological and mineral assets. Adriatic - Ionian coast has been considered as crossing of naval routes since ancient times and as such has become a strategic location. This is an excellent opportunity for scholars and archaeologists of the underwater world. The Agency has recently made public one of the options that will regulate Lalëzi Bay beach, a very favorite beach frequented by residents of Tirana.

National Seacoast Agency has started a public debate on planning of Adriatic beaches. Planning of this area includes public beaches, beaches given in concession, protected areas, areas behind the beaches, etc. According to the National Seacoast Agency perfect planning of area beaches will bring better management of this important public asset. Beaches are public property which may be granted in concession, under the conditions and standards set by the state.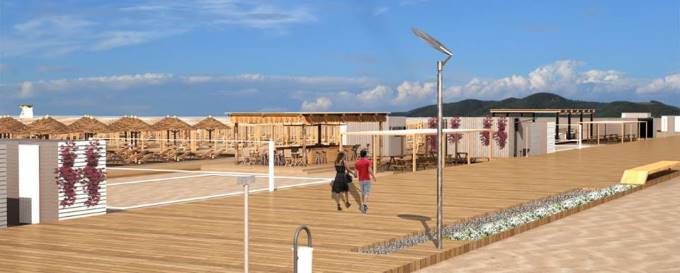 Commercial units to vendors The beach will have commercial units for vendors who do not need to sell any more in the sand but in a defined and planned area. The questionnaire prepared by the National Seacoast Agency has found that vendors who previously sold on the seashore had become concern for tourists. It is a plan of a genuine beach station, public beach, beach in concession, free space. Distance from the waterline in the area of use is 20 meters. Promenade made of wood In order to remove once and forever the ugly model of concreted boulevards in sandy beaches, which create major ecological problems, it has been projected to build promenades made of wood.